WE ARE BORU
"Unique pieces, handmade, to live with and to be lived. That is Boru."
 The history of each Boru begins in the same place; on a potter's wheel. When the clay arrives there, the different ways it can follow begin to arise, the end? Well, with clay is always unpredictable.
The clay leads the way, drives you, let you take only some decisions, although you always have to end up agreeing with it.
THE PIECES
"Each Boru is a continuous
exercise of trial and error."
It is difficult to explain why each Boru is as it is, although I always have the same starting point: create pieces with the purpose of serving, which transmit, which are beautiful and which can be used for whatever you want.
Then there is the proccess, one shape leads you to another, one error inspires you with a new way. The goal is to create, set aside what or how, but when you reach the end you understand it can't be other, that this is as it should be.
INSPIRATION
"Small details inspire me, those which often go unnoticed, those which only with eyes wide open can be discovered."
I don't claim to recreate the piece, what for? However, that doesn't mean that what comes from the potter's wheel is not unique, different and especial.
Each Boru is for its owner may want. When they get to their house, they are ready to be used, enjoyed and shared, ready to begin writing its own history, even forgetting they started off being just clay.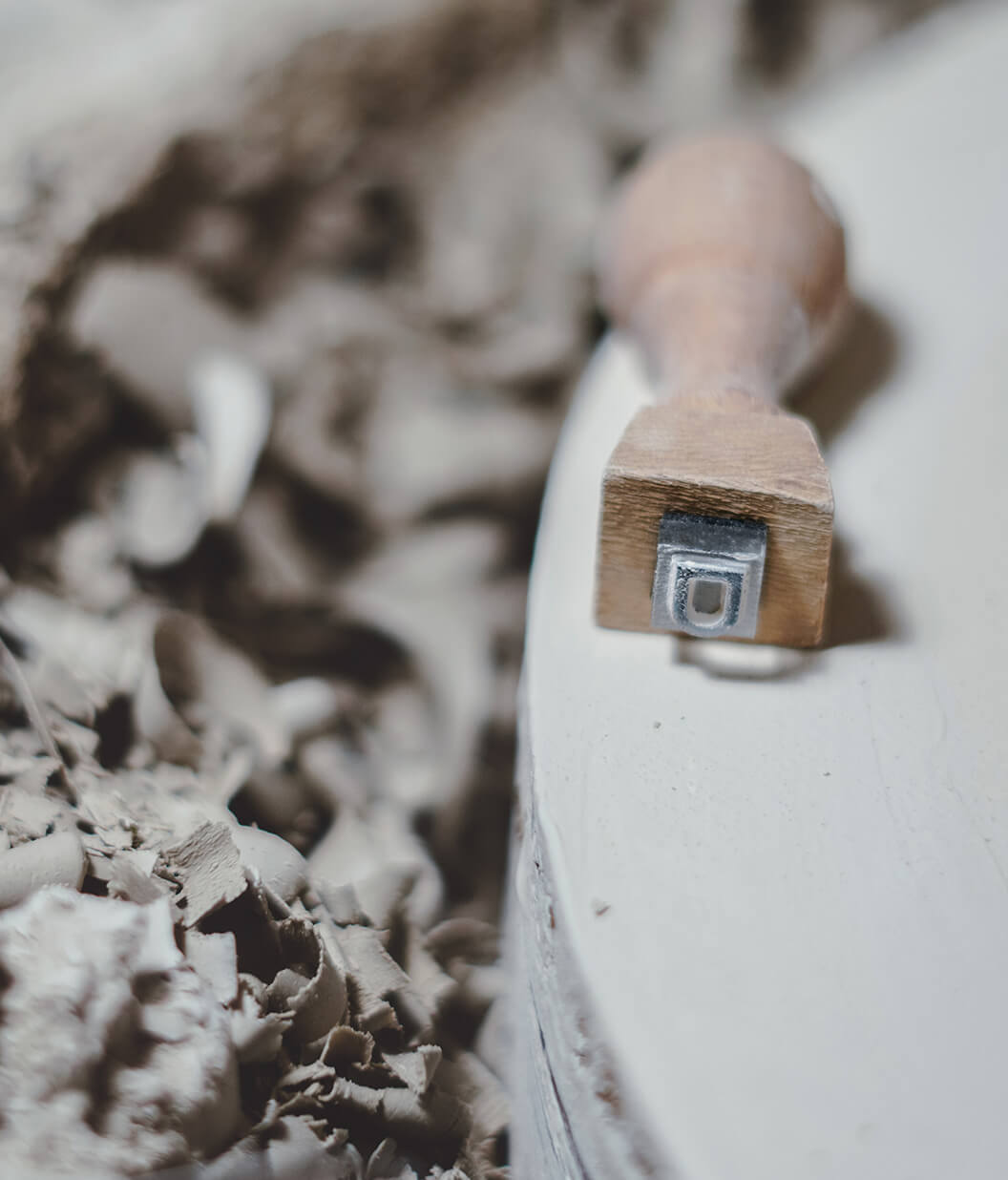 THE PROCESS
"Amass the clay for half an hour, turn, dry, return and dry again. Cook, cool, glaze, fix, cook again, check and that's it."
"Boru was born as a reflection about working future, over time, things consumption, how we buy."
Alejandro Martin Calvo opted for professionalizing his passion and creating what at first was just a way of appraising the ceramics we share our lives with everyday, the one which humans used for centuries and which has become less relevant and have lost its value over the years.
"There is a time in a person's life when your have to stop, rethink things carefully , think about what is to come, what are you doing today and what do you want to do tomorrow. " This is how Boru began, tomorrow? Clay will tell.